Reducing food waste with Saveful
Saveful is a free app that helps users to make thousands of different dishes with what's already on hand in their kitchens – helping to save on grocery bills and waste less at the same time.
Saveful users simply 'swipe right' on tailor-made recipes to make the most of what ingredients they have on-hand, based on their specific budget, taste, cooking skills and dietary requirements.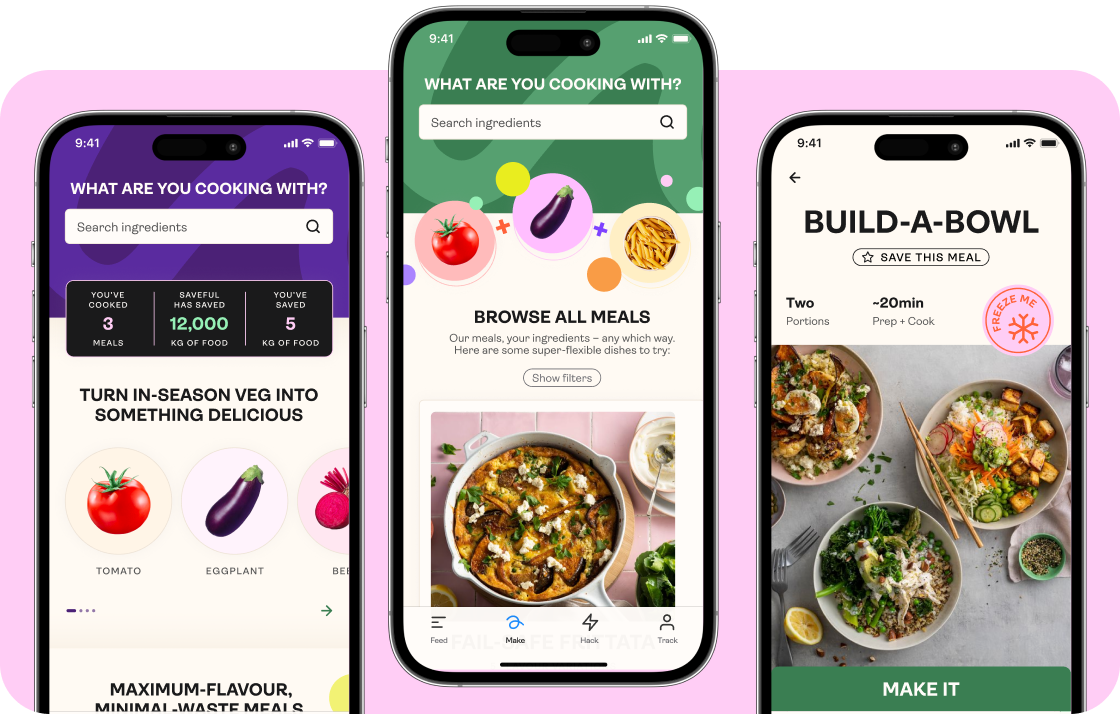 Whether it's using ingredients quickly approaching their use-by dates, giving last night's leftovers a makeover, or simply serving up a delicious dish when the kids ask 'what's for dinner tonight?' Saveful enables Australians to serve up a meal with what they already have, puts those often-forgotten items in the cupboard or fridge to good use and prevents endless trips to the supermarket.
Busy families will also be able to get the most out of their food with access to chef hacks, tips and tricks – guiding them along the food journey from planning meals, shopping, storing items to preparing meals and usage.
And don't forget to put all your non-edible food scraps – like peels, bones and egg shells – into your green organics bin, so they can be collected and turned into compost. Check out our tips to learn more about using your kerbside bins.
Saveful is proudly supported by Green Industries SA and the Government of South Australia.