Recycle your old electronic items at a recycling centre.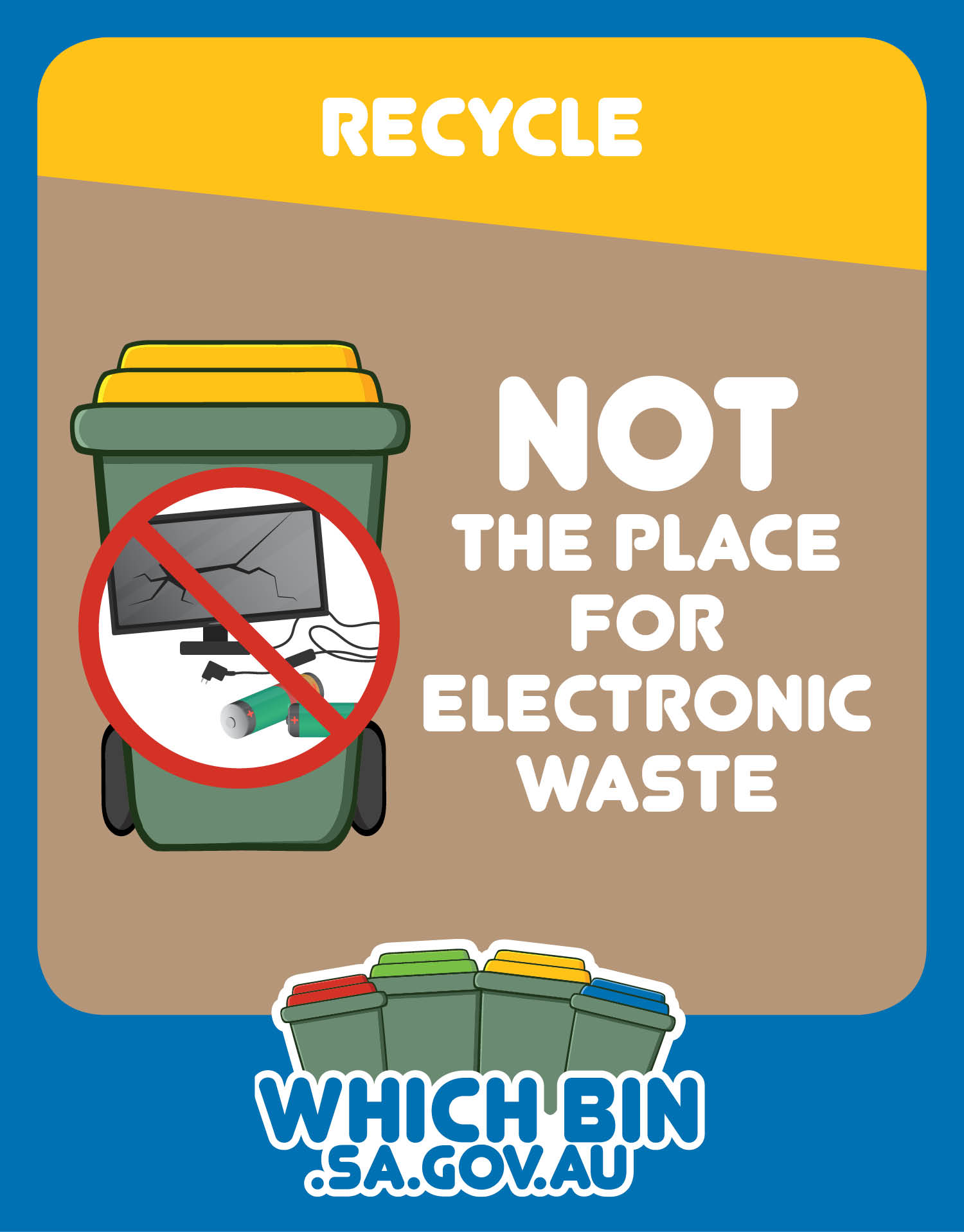 If you get a new TV, phone, tablet or another electrical gadget be sure to re-gift or recycle your old one by taking it to your local e-waste drop off point or recycling centre. These items cannot be placed in your yellow lidded recycling bin.
If the old device is still working why not give it to a friend, family member or even sell it?
Most components and materials inside electronics can be re-used or recycled. If they're sent to landfill, these non-renewable resources are lost and there can be a risk of toxins contaminating the soil and waterways. Fortunately, there are free and responsible programs for many items including phones, printer cartridges, tablets, computers and TVs. (1)
Find out where you can drop items off for free or in some cases a small fee here:
Find out your nearest drop-off location at Recycling Near You
Find where you can 'Unplug and Drop' through Electronic Recycling Australia
Your Council may also offer an e-waste collection point through their depots. Please check with your local council for options.
Mobile phones: Handsets and batteries can be recycled through Mobile Muster.
Some councils offer a mobile recycling service at community centres and libraries so please check with your local council and ask if they offer this service.
Ensure that your device is reformatted and personal data deleted before you recycle it.
It is advised that you delete all content from your phone and other devices before you recycle them. Click here to find out how to do this on an iphone/ipad/ipod device.
There are several websites with instructions on how you can delete/wipe all information on your Computer. An example listed here may be helpful. We advise requesting assistance from an IT professional if you are unsure of how do to this yourself.